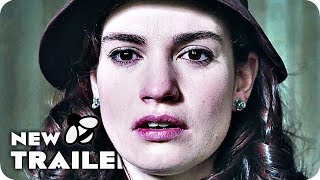 04.20.18 Guernsey (UK)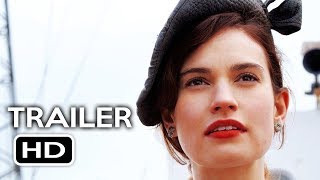 Guernsey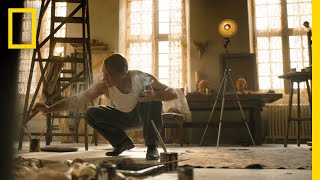 04.24.18 Pablo Picasso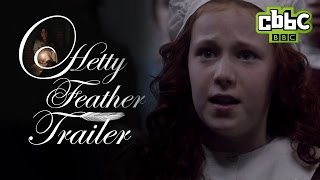 05.00.18 Hetty Feather S4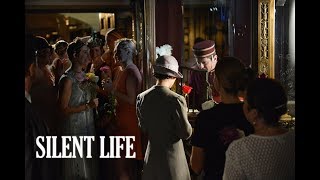 05.06.18 - Silent Life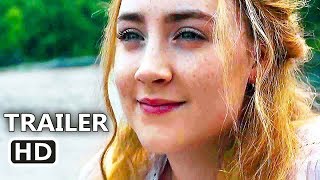 05.11.18 The Seagul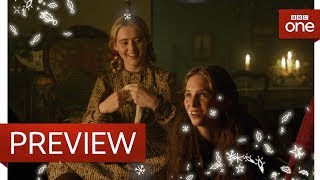 05.13.18 Little Women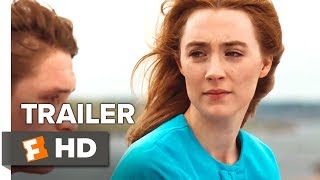 05.18.17 On Chelsil Beach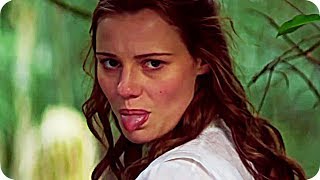 05.25.18 - Picnic at Hanging Rock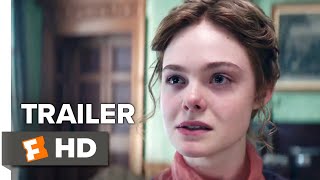 05.25.18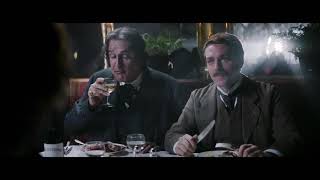 06.15.18 UK - The Happy Prince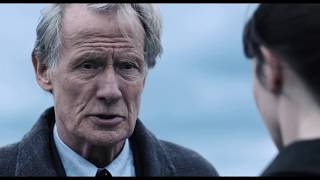 06.29.18 - The Bookshop (UK only)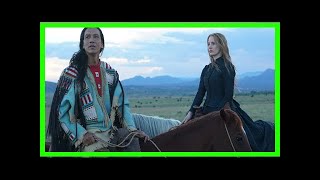 06.29.18 – Woman Walks Ahead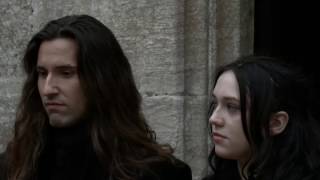 07.30.18 - WURTHERING HEIGHTS
08.03.18 - Disney's Christopher Robin
08.31.18 - The Little Stranger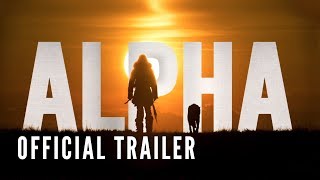 09.14.18 - ALPHA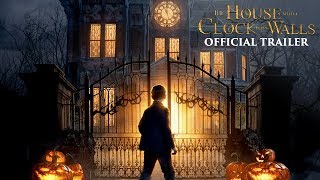 09.21.18 - The House with a Clock in Its Walls (2018)
10.03.18 - Versailles
11.02.18 - Mary Queen of Scots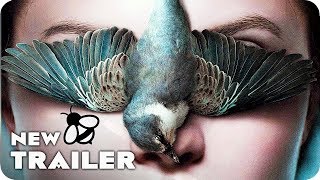 11.16.18 - Fantastic Beasts 2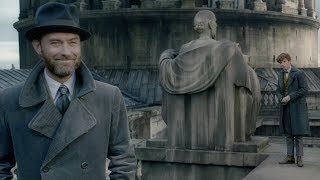 11.16.18 Fantastic Beasts 2 - The Crimes of Grindelwald
11.21.18 - Robin Hood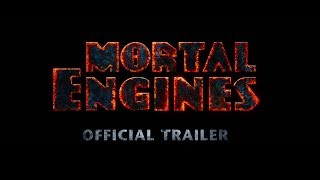 12.12.18 - Mortal Engines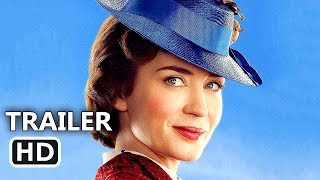 12.25.19 - Mary Poppins Returns
04.20.18 Guernsey (UK)

A writer forms an unexpected bond with the residents of Guernsey Island in the aftermath of World War II when she decides to write a book about their experiences during the war.

04.24.18 Pablo Picasso

National Geo 2nd season of Genius

05.00.18 Hetty Feather S4

05.06.18 - Silent Life

1926. While on tour promoting his latest movie "Son Of The Sheik", Rudolph Valentino, the Hollywood silent screen icon, suffers a sudden collapse and is hospitalized at the New York Polyclinic Hospital. After an emergency surgery, Valentino loses his grip on reality and, while hallucinating, reexperiences his life in Hollywood from - as a silent film shown at a movie palace, the magical portal between life and eternity, between reality and illusion. Dubbed "The Great Lover" around the world, Valentino plays dashing and virile Sheiks on the screen and drives his female audience into hysteria. However, his private life is a complete failure - the Sheik cannot satisfy even his own domineering wife. Snapping back to reality, Valentino finds himself abandoned, alone and stricken with illness. Pam, a young deaf-mute Valentino's fan, who works as a nurses' aid at the hospital, will show the God of Love for the first time in his life what love can truly mean. Trailer: "SILENT LIFE" is a stylized film, an original interpretation of the genre, which uniquely marries color and b/w, film and HD, the traditions of past and present. "Silent Life" is Vlad Kozlov's directorial debut - a passion journey, which began in 2006. The project was supported by numerous Hollywood vendors and professionals, who kindly donated their equipment, locations, services and talent, and helped bring this dream to life.

05.11.18 The Seagul

Canada 05/18/18 - An aging actress named Irina Arkadina pays summer visits to her brother Pjotr Nikolayevich Sorin and her son Konstantin on a country estate. On one occasion, she brings Trigorin, a successful novelist, with her. Nina, a free and innocent girl on a neighboring estate, falls in love with Boris Trigorin. As Trigorin lightly consumes and rejects Nina, so the actress all her life has consumed and rejected her son, who loves Nina. The victims are destroyed while the sophisticates continue on their way

05.13.18 Little Women

Masterpiece: Little Women Sundays, May 13, at the special time of 8-9 pm ET; May 20, at the special time of 8-10 pm ET

05.18.17 On Chelsil Beach

Based on Ian McEwan's novel. In England in 1962, a young couple finds their idyllic romance colliding with issues of sexual freedom and societal pressure, leading to an awkward and fateful wedding night.

05.25.18 - Picnic at Hanging Rock

Amazon Prime

05.25.18

Mary Shelley "The love affair between poet Percy Shelley and 18 years old Mary Wollstonecraft, which resulted in Mary Shelley writing Frankenstein."

06.15.18 UK - The Happy Prince

Biopic of Oscar Wilde

06.29.18 - The Bookshop (UK only)

06.29.18 – Woman Walks Ahead

c. 1890 Catherine Weldon, a portrait painter from 1890s Brooklyn, travels to Dakota to paint a portrait of Sitting Bull and becomes embroiled in the Lakota peoples' struggle over the rights to their land.

07.30.18 - WURTHERING HEIGHTS

Wuthering Heights is a wild, passionate tale of the intense and demonic love between Catherine Earnshaw and Heathcliff, allegedly a Gypsy foundling adopted by Catherine's father. After Mr Earnshaw's death, Heathcliff is degraded and humiliated by Catherine's brother Hindley and wrongly believing that his love for Catherine is not reciprocated, leaves Wuthering Heights, only to return years later as a wealthy and polished man to find he is too late and that Cathy has married Edgar Linton. He proceeds to exact a terrible revenge for his miseries.Unable to bear being parted from his love he curses her on her deathbed to never rest and always be with him and so begins 20 years of her haunting his every waking and sleeping hour. A tale of love, hate, horror, haunting, but most of all a story about human nature. Emily Bronte wrote the greatest , most terrifying love story of all time. http://www.wuthering-heights.com

08.03.18 - Disney's Christopher Robin

Winnie the Pooh

08.31.18 - The Little Stranger

09.14.18 - ALPHA

A story of survival set 20,000 years ago during the last Ice Age.

09.21.18 - The House with a Clock in Its Walls (2018)

10.03.18 - Versailles

Third and final season

11.02.18 - Mary Queen of Scots

11.16.18 - Fantastic Beasts 2

The second installment of the 'Fantastic Beasts and Where to Find Them' series which follows the adventures of Newt Scamander.

11.16.18 Fantastic Beasts 2 - The Crimes of Grindelwald

11.21.18 - Robin Hood

A gritty take on the classic Robin Hood story.

12.12.18 - Mortal Engines

Peter Jackson Epic Saga Many years after the "Sixty Minute War," cities survive a now desolate Earth by moving around on giant wheels attacking and devouring smaller towns to replenish their resources.

12.25.19 - Mary Poppins Returns

In Depression-era London, a now-grown Jane and Michael Banks, are visited by the enigmatic Mary Poppins following a personal loss.
September 2018
09.04.18 – Colette – The story of a marriage, Colette shows the lengths one woman must go to escape her husband's control and claim her voice as an artist.
09.19.18 – The Sword in the Stone – A live-action remake of the Disney film.
October 2018
10.06.18 – Versailles S3 – Season 3 of the 17th-c. series is rumored to be the last!
10/00/18 – Frontier S3
November 2018
11.02.18 – Mary Queen of Scots – Film biopic of the Scottish queen starring Saoirse Ronan.Mary Stuart's attempt to overthrow her cousin Elizabeth I, Queen of England, finds her condemned to years of imprisonment before facing execution.
11.08.18 – Death on the Nile – Kenneth Branagh directs and stars as Hercule Poirot in a remake of the Agatha Christie mystery
11.09.18 – Holmes and Watson – A humorous take on Arthur Conan Doyle's classic mysteries with Will Ferrell as Sherlock
11.23.18 –Outlaw King – Angus Macfadyen will lead epic drama ROBERT THE BRUCE playing the famous warrior who took the Scottish crown.
December 2018
2018
A Discovery of Witches – Matthew Goode and Teresa Palmer in the lead roles as a vampire and a witch who fall in love with each other while hiding their true identities.
Banking on Mr. Toad – Biopic of writer Kenneth Grahame and the birth of his iconic story "The Wind in the Willows."
Black 47  Set in Ireland during the Great Famine, the drama follows an Irish Ranger who has been fighting for the British Army abroad, as he abandons his post to reunite with his family. Despite experiencing the horrors of war, he is shocked by the famine's destruction of his homeland and the brutalization of his people and his family.
Caesar – A chilling film adaptation of Shakespeare's shocking tale of ambition, betrayal, murder, and the supernatural.
Chaperone, The – The period movie The Chaperone will take place against the backdrop of the tumultuous times of the early 1920's. A Kansas woman is forever changed when she chaperones a beautiful and talented 15-year-old dancer named Louise Brooks to New York for the summer. One of them is eager to fulfill her destiny of dance and movie stardom; the other is on a mission to unearth the mysteries of her past.
Das Boot – A sequel to Das Boot (1981).  (Currently releasing in Germany only)
Flying Horse – Gary Oldman's first film as director in 20 years, and only his second ever, is a biopic of the pioneering 19th-century photographer Eadweard Muybridge, focusing on the affair between his wife, Flora, and Harry Larkyns, the theatre critic he kills. No casting confirmed, but Oldman had been chasing Ralph Fiennes and Benedict Cumberbatch. The man himself will play Muybridge's prosecutor.development unknown – Star, Writer, Produce: Gary Oldman
Harlots – Season 2 of the dueling 18th-c. whorehouses returns
In Like Flynn – Biopic of Errol Flynn's roust-about early life in Australia, as an adventurer, opium smuggler, gambler, street fighter, womanizer, and gold prospector.
Les Miserables – Non-singing BBC miniseries based on Victor Hugo's novel. 6 episode mini
Nellie Bly – Christina Ricci stars in a miniseries as the 19th-century journalist who exposed mistreatment of asylum patients in New York. Lifetime Channel
New Amsterdam 2018 – A historical adventure about New York City when it was a Dutch settlement called New Amsterdam, discovered by Henry Hudson and run by the infamous Peter Stuyvesant. Famke Janssen star.
Peterloo 2018 – A drama based on events surrounding the 1819 Peterloo Massacre where British forces fired on a peaceful pro-democracy rally in Manchester
Picnic at Hanging Rock – 'Three schoolgirls and their governesses mysteriously disappear on Valentines Day in 1900.' Miniseries based on the book. 6 Episode series (AU)
Poldark Season 4 – Fall 2018
The Aspern Papers – A young writer tries to obtain romance letters a poet sent to his mistress. (Germany)
The Bletchly Circle: San Fransico – TV series  Two characters from the original Bletchley Circle series travel to 1956 America and join forces with two U.S. codebreakers to tackle a string of murder cases. (on Britbox)
The Durrells in Corfu Season 3 – Fall 2018
The Favourite – Queen Anne of England, Sarah Duchess of Marlborough (Rachel Weisz), and Abigail Masham (played by Emma Stone).
The Man Who Killed Don Quixote – An advertising executive jumps back and forth in time between 21st-century London and 17th-century La Mancha, where Don Quixote mistakes him for Sancho Panza.
The Professor and the Madman – A professor begins work on the first Oxford English Dictionary in the 19th century and receives over 10,000 entries from a patient at a lunatic asylum.
The Seagull – Adaption of the Chekhov play set in the 1900s, starring Elisabeth Moss and Saoirse Ronan
The Voyage of Doctor Dolittle – Robert Downey Jr. stars as the man who can talk to animals.
The Woman in White – A TV miniseries adaptation of Wilkie Collins' classic gothic novel
Tolkien – J.R.R. Tolkien, a lovelorn soldier on his return from the Great War, creates the fantasy series "The Lord of the Rings"
Vita and Virginia – It's the fascinating true story about the love affair between socialite and popular author Vita Sackville-West and literary icon Virginia Woolf.Lesbian
Woman Walks Ahead – In the 1890s, Catherine Weldon travels to paint Sitting Bull's portrait and gets involved in the Lakota struggle over land right
Unknown Release Year
A Very English Scandal
British politician Jeremy Thorpe is accused of murdering his ex-lover and is forced to stand trial in 1979.
Aftermath, The
In the aftermath of World War II, a British colonel and his wife are assigned to live in Hamburg during the post-war reconstruction, but tensions arise with the German widower who lives with them.
Catherine the Great
Biopic to be directed by Barbra Streisand.
East of Eden
Jennifer Lawrence stars in this adaptation of a Steinbeck novel.
Emperor
Action epic about a young girl who seeks revenge on the holy roman Emperor Charles V for the death of her father.
Endeavour Season 5
6 episodes. Circa 1968
Fever
BBC America is to produce a small screen adaptation of Mary Beth Keane's novel FEVER into a period set mini series starring Elisabeth Moss! It tells the story of the first known healthy carrier of typhoid fever who became known as "Typhoid Mary"as she spread typhoid across the burgeoning metropolis of early twentieth century New York. unknown (in talks)
Gareth Jones
In Russia, Jones meets New York Times reporter Ada Brooks, played by Kirby … Brooks clues Jones in to Russian government oppression and, after a clandestine trip to Ukraine, he writes about it, but then has to fight for the truth in the face of propaganda, denials and cover-ups."
Harrow Alley
British thespian Emma Thompson will produce a period set horror TV series based on a long lost script HARROW ALLEY over at HBO! The story is set during the black plague in the 17th century and follows an English town as it deteriorates. It revolves around the fortunes of two men, likeable but lawless rogue Ratsey and well meaning alderman Harry, who are both trying to survive the dangers of the time.
Medici: Masters of Florence S2
Jump forward in time about 20 years for season two to tell the story of Lorenzo 'the Magnificent', and we're actually anticipating that that will take two seasons."2017 on Netflix
Old Man's War
OLD MAN'S WAR is set centuries in the future where older citizens are given a choice: age and die on Earth or join the military in the interstellar Colonial Union, which will transfer their minds into battle ready versions of their own younger bodies. The story follows 75 year old widower John Perry, who, in his amazing new body – Perry, discovers he's a natural fighter and leads his platoon through gruelling battles against hostile alien races. But when he meets a soldier who looks like a younger version of his beloved deceased wife, everything Perry thought he knew about his new life, and the war he's fighting in it, is turned upside down.
Radioactive
Biopic based on the book, "Radioactive: Marie & Pierre Curie: A Tale of Love and Fallout."
Rogue Male
A hunter attempts to assassinate a dictator, but fails and is captured and tortured. He successfully escapes back to England, but enemy agents and police are on the hunt for him. Benedict Cumberbatchunknown (being scripted in Feb 2017)
Strange Angels
A rocket scientist in 1940s Los Angeles is secretly the disciple of occultist Aleister Crowley.
Swords and Sceptres
A tale of women's empowerment, Swords and Sceptres tells the true story of Lakshmibai, the historic Queen of Jhansi who fiercely led her army against the British East India Company in the infamous mutiny of 1857. Rupert Everett, Derek Jacobi, Johdi May, Nathaniel Parker
Summerland
SUMMERLAND set in WW2! In this love story, Gemma plays fiercely independent writer Alice who secludes herself in her study: occupied by her work but also profoundly lonely, haunted by a love affair from her past. When spirited young Frank, an evacuee from the London Blitz, is dumped into her irritable care, his innocence and wonder awaken Alice's deeply buried emotions. Bravely embracing life's miraculous unpredictability, Alice learns that wounds may be healed, hope and second chances do exist, and any woman must defiantly be two things: who and what she wants.
The Black Count
The story of Thomas-Alexandre Dumas, the first black soldier to become a brigadier general in the French military
The Chaperone
In the early 1920s, a Kansas woman finds her life forever changed when she accompanies a young dancer on her fame-seeking journey to New York City.
The Custom of the Country
Edith Wharton novel, Scarlett Johansson is attached.
The Devil in the White City
An architect works to build up the 1893 Worlds Fair, while a serial killer uses the fair to attract and kill women.
The Gilded Age
A look at life of millionaires living in New York during the 1800s. Julian Fellowes
The Living and the Dead
Set in 1894 in Somerset, a couple who have moved into a new house but strange and dangerous paranormal goings-on start to plague them.
The Mad Whale
"Inmates at a women's mental asylum stage a theatrical production of Herman Melville's 'Moby Dick.'"Completed 2017
The Marquis
"The doomed and passionate relationship between the Marquis de Montespan and his wife Athénaïs, who became mistress to Louis XIV."
The Merlin Saga
'Variety' reports that Ridley Scott is in talks to direct Disney's THE MERLIN SAGA which is eyed as a possible franchise based on 12 books from T.A. Barron which he started publishing back in 1996! He would also produce it with Lord of the Rings' and Hobbit's Philippa Boyens writing the script! Similar to the popular BBC series from a decade ago, THE MERLIN SAGA depicts the origin story of a young wizard Merlin who would go on to become the mentor of the classic literary character of King Arthur. It is even more interesting that Disney is preparing another movie from this universe – a live-action version of SWORD IN THE STONE which Ridley could also produce.
The Name of the Rose
A monk investigates a series of mysterious deaths at an abbey. Television adaptation of Umberto Eco's novel 'The Name of the Rose'.
The Nightingale
1825 Tasmania. A young convict woman seeking revenge for the murder of her family, takes an Aboriginal male outcast with her through the interior and gets much more than she bargained for. Sam Claflin
The Spanish Princess
Follow on from White Queen and White Princess  STARZ
The Warrior
The Story of the Warrior

will be set against the backdrop of the brutal Tong Wars in San Francisco's Chinatown in the late 1800s! The cast is led by Andrew Koji as Ah Sahm, a martial arts prodigy who travels from China to San Francisco and ends up becoming a hatchet man for the most powerful tong in Chinatown! (c.late 1800s)
2019
| | |
| --- | --- |
| Beechum House | BEECHAM HOUSEabout a handsome and soulful former soldier, John Beecham, who has acquired the Delhi house to start a new life for his family and a business as a trader. Wealthy and distinguished, John has witnessed profiteering and exploitation during his time with the controlling East India Company and appears haunted by his past. Determined to escape that life, he sets his sights on becoming an honourable member of the region's trading community. But in the glorious setting of BEECHAM HOUSE, John's life remains shrouded in mystery. |
| Carnival Row | In the series that follows the investigation of a string of unsolved murders that are eating away at whatever uneasy peace still exists, Orlando Bloom will play the man in the center of it, Rycroft Philostrate, a police inspector investigating the murder of a faerie showgirl on CARNIVAL ROW. Rycroft is not supposed to care about the death of another faerish refugee, but he does, and getting to the bottom of what happened to her will come at a big cost.   TV series 9 Episodes |
| The Gilded Age | A look at life of millionaires living in New York during the 1800s. Julian Fellowes |
| The Laureate |  A married couple on the brink of disillusion allows a stranger to live with them in their idyllic cottage. Will this stranger push their fragile state over the edge? |
| The Nightingale | 01.25.19 – The lives of two sisters living in France are torn apart at the onset of World War II. Based on Kristin Hannah's novel 'The Nightingale'by Kristin Hannah. |
| The Personal History of David Copperfield | Charles Dickens' semi autobiographical chronicle of the life of the iconic title character, and now it has been announced by 'Variety' that Dev Patel will take the role of the titular hero. The story follows Copperfield as he navigates a chaotic world to find his elusive place within it. From his unhappy childhood to the discovery of his gift as a storyteller and writer, all the while on a journey full of life, colour and humanity. |
12.25.19 – A Christmas Carol (BBC) – BBC are looking to adapt a series of Dickens' works beginning with A CHRISTMAS CAROL which will be adapted into three part mini series by Tom Hardy's production house, Ridley Scott and Steven Knight of Peaky Blinders. The story of Ebenezer Scrooge, the miserly cold hearted boss, who is visited by four ghosts from the past, present and the future, on a freezing Christmas Eve, and must face up to how his self interested, penny-pinching behaviour has impacted his own life and those around him, leaving him in a paranoid bubble of fear, will air on Christmas 2019! This Christmas, meanwhile, will see The Miniaturist and new Little Women mini series airing on the small screens in Britain.
2020
| | |
| --- | --- |
| | |
|  Just Mercy |   Set for January 2020, the movie shadows world renowned civil rights defence attorney Bryan Stevenson as he recounts his experiences and details the case of condemned death row prisoner whom he fought to free.The focus will be on his first case, Walter McMillian, a young black man sentenced to death for a crime he didn't commit. Despite his airtight alibi, McMillian was convicted and spent six years on death row before being exonerated. |
| | |
| | |
| | |