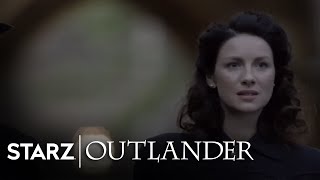 Outlander S3 *** Sept 10 STARZ
Rebel in the Rye Sept 15, 2017 (US)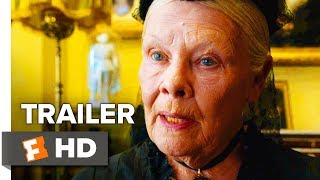 Victoria and Abdul 2017 *** Sept 22 (USA)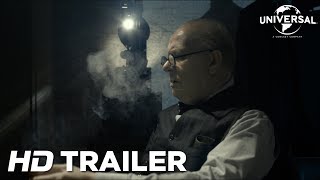 Alias Grace *** Sept 25, 2017 (CA) 6eps.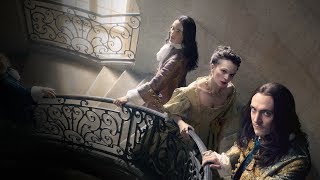 Verilles *** Sept 30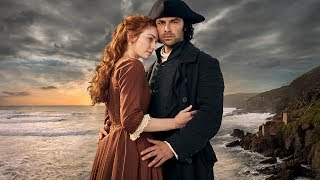 Poldark - Season 3 (US-PBS) *** Oct 1
A Place to Call Home S5 *** Oct 8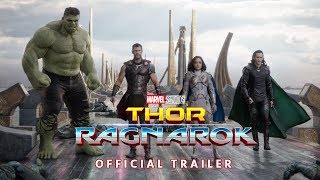 Thor Ragnarok *** Nov 03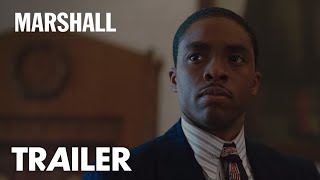 Marshall (Thurgood Marshall) US *** Oct 11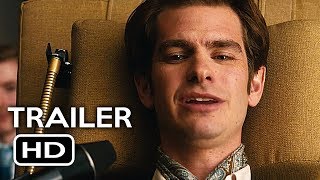 Breathe 2017 - Oct 13 (US) -- Oct 27 (UK)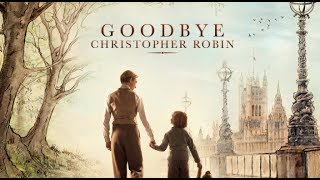 Goodbye Christopher Robin *** Oct 13, 2017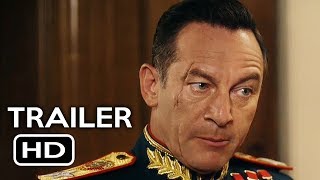 The Death of Stalin *** Oct 20th (UK)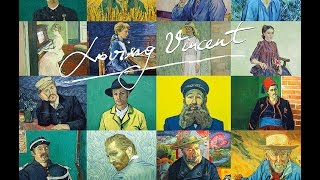 Loving Vincent 2017 *** Oct 23 UK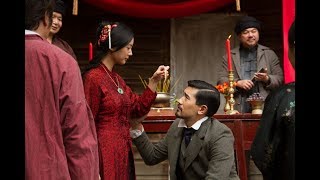 The Jade Pendant *** Oct 24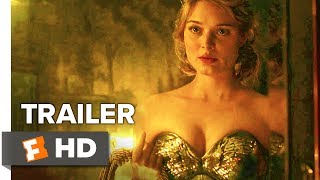 Professor Marston & the Wonder Women *** Oct 27, 2017
Professor Marston & the Wonder Women *** Oct 27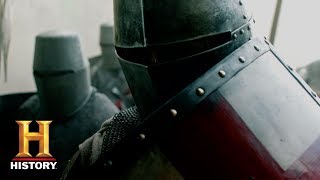 Knightfall - November 2017
The Man Who Invented Christmas ***Nov 03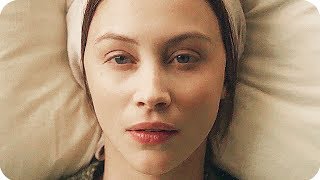 Alias Grace 2017 *** Nov 3, Netflix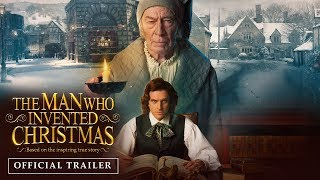 The Man Who Invented Christmas *** Nov 22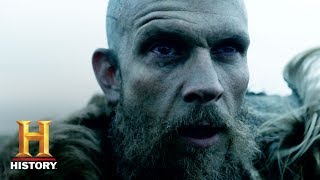 Vikings S5 *** Nov 29 (History Channel)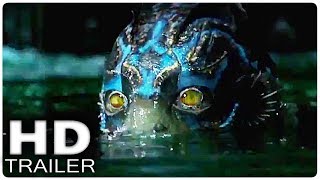 The Shape of Water *** Dec 08, 2017
The Greatest Showman *** Dec 25, 2017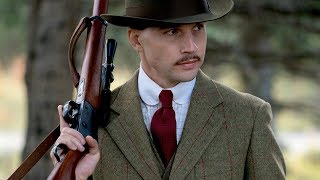 Damnation - 2017 Unknown
Crooked House (movie) *** 2018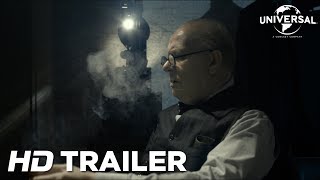 Darkest Hour *** Jan 2018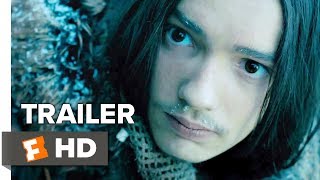 ALPHA *** march 02, 2018
Outlander S3 *** Sept 10 STARZ

Rebel in the Rye Sept 15, 2017 (US)

This biopic of legendary author J.D. Salinger (Nicholas Hoult) details his relationship with socialite Oona O'Neill (Zoey Deutch), his experiences fighting in World War II, and his writing process for The Catcher in the Rye. Kevin Spacey and Sarah Paulson co-star. Written and directed by Danny Strong, Rebel in the Rye made its world premiere at the 2017 Sundance Film Festival.

Victoria and Abdul 2017 *** Sept 22 (USA)

Queen Victoria strikes up an unlikely friendship with a young Indian clerk named Abdul Karim.

Alias Grace *** Sept 25, 2017 (CA) 6eps.

Follow The story of Alias Grace follows Grace Marks, a poor, young Irish immigrant and domestic servant in Upper Canada who, along with stable hand James McDermott, was convicted of the brutal murders of their employer, Thomas Kinnear, and his housekeeper, Nancy Montgomery, in 1843. James was hanged while Grace was sentenced to life imprisonment. Grace became one of the most enigmatic and notorious women of 1840s Canada for her supposed role in the sensational double murder, and was eventually exonerated after 30 years in jail. Her conviction was controversial, and sparked much debate about whether Grace was actually involved in the murder, or merely an unwitting accessory. The mini is inspired by the historical true story of convicted murderer Grace Marks and based on Margaret Atwood's novel.

Verilles *** Sept 30

Season 2 set 4 years later in 1671 In 1667, 28-year-old all-powerful king of France, Louis XIV, decides to build the greatest palace in the world - Versailles. But drained budget, affairs and political intrigues complicate things.

Poldark - Season 3 (US-PBS) *** Oct 1

A Place to Call Home S5 *** Oct 8

Australia (Foxtel)

Marshall (Thurgood Marshall) US *** Oct 11

Long before he sat on the United States Supreme Court or claimed victory in Brown v. Board of Education, Thurgood Marshall (Chadwick Boseman) was a young rabble-rousing attorney for the NAACP. The new motion picture, MARSHALL, is the true story of his greatest challenge in those early days – a fight he fought alongside attorney Sam Friedman (Josh Gad), a young lawyer with no experience in criminal law: the case of black chauffeur Joseph Spell (Sterling K. Brown), accused by his white employer, Eleanor Strubing (Kate Hudson), of sexual assault and attempted murder.

Breathe 2017 - Oct 13 (US) -- Oct 27 (UK)

Breathe Trailer 1 (2017) Andrew Garfield, Claire Foy Biography Movie HD [Official Trailer] - Based on True Story

Goodbye Christopher Robin *** Oct 13, 2017

A behind-the-scenes look at the life of author A.A. Milne and the creation of the Winnie the Pooh stories inspired by his son

The Death of Stalin *** Oct 20th (UK)

Follows the Soviet dictator's last days and depicts the chaos of the regime after his death. (comedy)

Loving Vincent 2017 *** Oct 23 UK

A feature film about the life and mysterious death of Vincent Van Gogh.

The Jade Pendant *** Oct 24

A tragic love story set against the lynching of 18 Chinese immigrants in Los Angeles in 1871.

Professor Marston & the Wonder Women *** Oct 27, 2017

The unconventional life story of Dr. William Marston, Harvard psychologist and inventor, and the relationship between his wife and his lover, who became her lover after his death, that inspired the iconic super heroine Wonder Woman. Cast: Luke Evans, Rebecca Hall, Bella Heathcote, JJ Feild, Connie Britton, Oliver Platt, Maggie Castle, Allie Gallerani

Professor Marston & the Wonder Women *** Oct 27

Details the unconventional life and polyamorous relationships of Dr. William Marston, the Harvard psychologist who helped invent the modern lie detector test and created Wonder Woman in 1941.

Knightfall - November 2017

10 Episode series on the History Channel Knightfall chronicles the mysterious but true accounts of the Knights Templar, the elite warriors of the Crusades. It delves into the great secrets protected by the Templars and tells the story of faith, loyalty and brotherhood that help sustain these warriors on the battlefield, and the dark events that would forever sear the infamous date of Friday the 13th into the world's psyche.

The Man Who Invented Christmas ***Nov 03

After a series his books have been flops, Charles Dickens decides to write and self-publish "A Christmas Carol."

Alias Grace 2017 *** Nov 3, Netflix

A 19TH CENTURY MYSTERY The six part mini series follows Grace Marks (Sarah Gadon) a poor, young Irish immigrant and domestic servant in Upper Canada who, along with stable hand James McDermott (Kerr Logan), was convicted of the brutal murders of their employer and his housekeeper in 1843. James was hanged while Grace was sentenced to life imprisonment in 1843. Grace claimed to have had no memory of the murder yet the facts were irrefutable. A decade after, Dr. Simon Jordan tried to help Grace recall her past. Grace was one of the most enigmatic and notorious women of her time for her supposed role in the sensational double murder, but was eventually exonerated after 30 years in jail. Her conviction was controversial and sparked much debate about whether Grace was actually involved in the murder or merely an unwitting accessory. Zachary Levi is also in the cast alongside Reign's Michael Therriault and Edward Holcroft as the doctor! Atwood has a cameo in the series!

The Man Who Invented Christmas *** Nov 22

Vikings S5 *** Nov 29 (History Channel)

20 episodes

The Shape of Water *** Dec 08, 2017

An other-worldly fairy tale, set against the backdrop of Cold War era America circa 1963. In the hidden high-security government laboratory where she works, lonely Elisa (Sally Hawkins) is trapped in a life of silence and isolation. Elisa's life is changed forver when she and co-worker Zelda (Octavia Spencer) discover a secret classified experiment.

The Greatest Showman *** Dec 25, 2017

Damnation - 2017 Unknown

Seth Davenport appears to be a small town Iowa preacher, but he harbors ambitions of starting a full-blown insurrection against the status quo. But he is unaware that an industrialist tycoon has hired a deadly professional strikebreaker named Creeley Turner to stop that insurrection by any means necessary. And unknown to those around them, these two men share a secret bloody past.

Crooked House (movie) *** 2018

Based on the novel by Agatha Christie, private detective Charles Hayward is invited to solve a gruesome crime where nobody is above suspicion, including Sophia, his client and former lover.

Darkest Hour *** Jan 2018

Within days of becoming Prime Minister, Winston Churchill must face his most turbulent and defining trial: exploring a negotiated peace treaty with Nazi Germany, or standing firm to fight for the ideals, liberty and freedom of a nation.

ALPHA *** march 02, 2018

A story of survival set 20,000 years ago during the last Ice Age
Date
Title
Country
Trailer / Info
Poster
08.25
Tulip Fever
trailer
09.00
Outlander
US
STARZ
09.01
The Limehouse Golem
UK
trailer

cinema

A series of murders has shaken the community to the point where people believe that only a legendary creature from dark times – the mythical so-called Golem – must be responsible.

09.15
Victoria and Abdul
US
trailer
09.25
Alias Grace
US / CA
trailer

tv series

CBC (Canada)

10.11

10.13

Marshall (Thurgood Marshall)

Breathe

US

US

cinema

US

trailer

10.22
Poldark S 3
US
PBS / Masterpiece
11.03
The Man Who Invented Christmas
US
Dan Stevens as Charles Dickens
link
11.22
Murder on the Orient Express
US
cinema
11.22
Darkest Hour
US
cinema
11.24
Mary Madgalene
US
11.03
Murder on the Orient Express
UK
cinema
12.00
Medici S2
Netflix
12.17
The Current War
US
cinema
12.25
Call The Midwife 5
Christmas
UK
BBC1
12.25
Victoria S2
Christmas
UK
12.25
The Greatest Showman
US
cinema
Unknown Release Dates

In the aftermath of World War II, a British colonel and his wife are assigned to live in Hamburg during the post-war reconstruction, but tensions arise with the German widower who lives with them.

US

Based on the true story of Grace Marks, a housemaid and immigrant from Ireland who was imprisoned in 1843, perhaps wrongly, for the murder of her employer Thomas Kinnear. Grace claims to have no memory of the murder yet the facts are irrefutable. A decade after, Dr. Simon Jordan tries to help Grace recall her past.

– Written by Anonymous

Canada 09.25

In 1941, an aspiring artist and her family are deported to Siberia amidst Stalin's brutal dismantling of the Baltic region. In a seemingly hopeless place, love is the only means of survival.

Development unknown

Britannia is a drama set in 43AD as the Roman Imperial Army – determined and terrified in equal measure – returns to crush the Celtic heart of Britannia – a mysterious land ruled by warrior women and powerful drods who can channel the powerful forces of the underworld. Or so they say. 10 episodes

trailer

10 eps

Airs on: Sky 1

Status: In Development

Show Type: Scripted

During America's tumultuous years before the Civil War, a Southern family struggles with being societies "upper-crust" while operating a profitable plantation and secretly pushing for the emancipation of slaves.

On the edge of the Antartic Circle, in the years after World War I, a steam ship approaches a desolate island far from all shipping lanes. On board is a young man, on his way to assume the lonely post of weather observer, to live in solitude for a year at the end of the world. But on shore he finds no trace of the man whom he has been sent to replace, just a deranged castaway who has witnessed a horror he refuses to name. The rest is forest, a deserted cabin, rocks, silence, and the surrounding sea. And then the night begins to fall…

US

CRAZY LADY 'WINCHESTER'

The 1st photo has also been revealed of Helen Mirren as rich heiress Sarah WINCHESTER a woman who was convinced that she was being haunted by the ghosts of people who were killed by the famous rifle that her family manufactured. After the sudden deaths of her husband and child, she threw herself into never-ending construction on her 160 room mansion, which features stairways to nowhere and doors that open onto walls, to appease the spirits.

02.23.18

Boston in the 1920s. A young East Coast debutante is dating the most eligible bachelor in the world, John D. Rockefeller III. Her future seems set: a dream life in the upper echelons of society. But when she least expects it, she meets a young painter from one of the most beautiful places on Earth, the Canadian Rocky Mountains. Their worlds are polar opposites. As their attraction turns their lives upside down, they soon face a universal question: Can you find "home" in another person? Inspired by a true story

1hr 52 m

trailer

Action epic about a young girl who seeks revenge on the holy roman Emperor Charles V for the death of her father. It happens in a world of wealth, debauchery, violent retaliations, sex, manipulation and treason… it's the 16th century revisited.

BBC America is to produce a small screen adaptation of Mary Beth Keane's novel FEVER into a period set mini series starring Elisabeth Moss! It tells the story of the first known healthy carrier of typhoid fever who became known as "Typhoid Mary" as she spread typhoid across the burgeoning metropolis of early twentieth century New York.

BBC America

Gary Oldman's first film as director in 20 years, and only his second ever, is a biopic of the pioneering 19th-century photographer Eadweard Muybridge, focusing on the affair between his wife, Flora, and Harry Larkyns, the theatre critic he kills. No casting confirmed, but Oldman had been chasing Ralph Fiennes and Benedict Cumberbatch. The man himself will play Muybridge's prosecutor.

Guy Falks, starring Kit Harington

The story of Harriet Tubman, who helped free hundreds of slaves from the South after escaping from slavery herself in 1849.

Howards End

Howards End explores the changing landscape of social and class divisions in turn-of-the-century England through the prism of three families: the intellectual and idealistic Schlegels, the wealthy Wilcoxes from the world of business and the working-class Basts.

Airs on: Starz

Status:

In Development; premiering

2017

Show Type: Scripted

RC Sherriff's Journey's End is the seminal British play about WW1. Set in a dugout in Aisne in 1918, it is the story of a group of British officers, led by the mentally disintegrating young officer Stanhope, variously awaiting their fate.

A look at the final days of Knights Templar during the 14th century. (10 eps) – in development trailer
While we can expect second seasons of The Last Kingdom and White Princess this spring, there will be something mediaeval in Autumn for us as well since History Channel has just announced the launch of their new ten episode epic TV series KNIGHTFALL for this Autumn produced by Jeremy Renner who will guest star as well. Robin Hood's Dominic Minghella will be the showrunner.
THE KNIGHTS TEMPLAR
Knights Templar were the most powerful, wealthy and mysterious military order of the Middle Ages, entrusted with protecting the Holy Grail and harbouring secrets capable of destroying the Church itself. KNIGHTFALL goes deep into the inner sanctum of the clandestine world of this legendary brotherhood of warrior monks. From their battles in the Holy Land, to their clashes with both the King of France and Pope Boniface VIII, to the betrayal that would ultimately lead to their tragic dissolution on Friday the 13th (a date which became synonymous with bad luck) the story of the Knights Templar has never been fully told until now. KNIGHTFALL takes you inside the world to find out who these knights were, how they lived, and what they died believing. The series focuses on Templar leader Sir Landry, a brave warrior discouraged by the Templars' failures in the Holy Land who is reinvigorated by news that the Holy Grail has resurfaced. Tom Cullen, Julian Ovenden, Simon Merrells, Ed Stoppard and Jim Carter lead the cast.

Krypton

A young woman goes on a notorious ax-murdering rampage in Massachusetts at the turn of the century.

The love affair between poet Percy Shelley and 18 years old Mary Wollstonecraft, which resulted in Mary Shelley writing Frankenstein.

Elle Fanning, Maisie Williams, Douglas Booth

Miss Fisher's Murder Mysteries

Outrageous

The VICTORIA WOODHULL Saga will be turned into a ten part mini series! As 'Deadline' reports, Victoria Woodhull was the first woman to run for U.S. President back in 1872. The series will chronicle the life of Woodhull and her sister Tennessee Claflin, who was the first woman to be invited to address Congress on the issue of women's right to vote and the first woman to own a publishing house and newspaper, Woodhull & Claflin's Weekly. They also were the first women to own and operate a New York brokerage house.

A gangster family epic set in 1919 Birmingham, England and centered on a gang who sew razor blades in the peaks of their caps, and their fierce boss Tommy Shelby, who means to move up in the world.

In the early hours of the 6th of June 1944 Allied Airborne Forces launched one of most daring assaults in history. 181 men in 6 gliders landed at night to capture two bridges vital to the success of the D-Day landings, one of these would become known as Pegasus Bridge. The men who captured and held these objectives were led by two young charismatic and very different leaders. Major John Howard led the men of the Ox and Bucks Light Infantry who managed to land their gliders a stone's throw from the bridge and Colonel Geoffrey Pine-Coffin led the men of the 7th Parachute Battalion who occupied the surrounding ground and held off the German counter attacks. Pegasus Bridge tells the story of these leaders and the young men who would follow them into battle. This film is a grand tale of real wartime heroism-the story follows an ensemble cast of key characters from their initial briefing on the operation in the UK and training through to the actual assault on the bridges, their capture and the desperate defence that followed in the immediate twenty-four hours. It is told not only from the British perspective but also through the eyes of the first French family to be liberated, the sweethearts left behind and several key German characters who were responsible for the defence of the area. As the British paratroopers and glider infantrymen struggle to hold off the ever increasing number of German forces will they will be relieved from the sea in time?

– Written by Lance Nielsen

Nicole Kidman, James Franco, Damian Lewis, Robert Patinson

Benedict Cumberbatch is set to star in an adaptation of the classic British novel "Rogue Male" for Fox Searchlight. He will also produce with Lloyd Levin, Branwen Prestwood Smith and Beatriz Levin of Black Sheep Pictures. Also producing will be Adam Ackland of SunnyMarch, Cumberbatch's production company.Michael Lesslie has been hired to write the screenplay. The thriller is about a hunter who attempts to assassinate a dictator but is caught, tortured and left for dead. When he escapes back home to England, he must hide out in a harsh, rural countryside while enemy agents and the police are in hot pursuit. The book was published in 1939 and the author, Geoffrey Household, said the dictator was intended to be a stand-in for Adolph Hitler.

Feb 2017 – script status

Adaptation of a 1930s children's book.

Released in UK 2016

Release US unknown

Crime reporter, John Moore, meets with psychologist, Dr. Laszlo Kreizler, to investigate a serial killer in New York during the late 19th century

trailer

Channel TNT Original series

Eustace Scrubb, Jill Pole, and Puddleglum set off on a journey to the land north of Narnia in order to rescue King Caspian's stolen son, Rilian.

ITV series (UK) – Inspector John Marlott investigates a series of crimes in 19th Century London, which may have been committed by a scientist intent on re-animating the dead.

look at lives of millionaires living in New York during the 1800s. Julian Fellows (in development)

The untold story of the last days in the tragic times of Oscar Wilde, a person who observes his own failure with ironic distance and regards the difficulties that beset his life with detachment and humor. HUGE CAST

King Louis XIV's quest for immortality leads him to capture and steal a mermaid's life force, a move that is further complicated by his illegitimate daughter's discovery of the creature. Era: Baroque

The Little Hours

A young servant fleeing from his master takes refuge at a convent full of emotionally unstable nuns in the middle ages.

"Inmates at a women's mental asylum stage a theatrical production of Herman Melville's 'Moby Dick.'"

The Man with the Iron Heart 2017

1942: The Third Reich is at its peak. The Czech resistance in London decides to plan the most ambitious military operation of WWII: Anthropoid. Two young recruits in their late twenties, Jozef Gabcik and Jan Kubis, are sent to Prague to assassinate the most ruthless Nazi leader – Reich-protector Reinhard Heydrich, Head of the SS, the Gestapo, and the architect of the "Final Solution".

– Written by The Producer

The Miniaturist

"The Miniaturist" is set in 1686 and stars Taylor-Joy, the break-out star of recent horror hits "The Witch" and "Split," as a young country woman who arrives in the wealthiest quarter of Amsterdam to begin a new life as the wife of a wealthy merchant (Hassell). When her husband presents her with a wedding gift of a cabinet that is a miniature replica of their home, furnished by an elusive miniaturist, she realises the tiny creations mirror what is happening within the household and appear to predict the future with disturbing precision. Garai plays Hassell's cold and domineering sister.

A heavily pregnant woman on an isolated, drought-stricken ranch is not certain if she can trust her husband to put her and their starving children before his own ambitions and is forced to take survival into her own hands.

(USA) A farmer's son leads a secret rebellion against the largest empire the world has ever known. Official Site (development unknown)

The story of Catherine the Great from the time she came to Russia as the bride of the heir to the Russian throne.
Scripted, In Development, Rumored, little updated status information
Marian – The story is based on the famous maid character from the Robin Hood folklore. After a conspiracy to conquer England in which the love of her life Robin Hood dies before her eyes, MARIAN picks up the cause to lead her people into a pivotal war. She comes to power, charging into a battle that will not only decide the fate of the kingdom but will see her don the mantle of the man she loved. In the process, she rises as a legend herself.
The Curse of The Buxom Strumpet – Upper Trollop, 1713. An illness takes hold of the villagers turning them into unfeeling creatures who eat anything they can get their hands on. Lord Fortitude must lead the small band of survivors and escape to France
The Nightingale 2017 (pre-production) Starring Sam Claflin – 1829 Tasmania. A young convict woman seeking revenge for the murder of her family, takes an Aboriginal male outcast with her through the interior and gets much more than she bargained for.
The Medusa ??? – Set during the turmoil of post Napoleonic France, the story centres on Géricault, artist and enfant terrible, who learns that his best friend has died after the Naval vessel Medusa runs aground near Senegal. His death and those of over 100 others were horrific due to incompetence on the part of an aristocratic captain.
2018
INDIA SET 'A SUITABLE BOY'!
If you loved Jewel in the Crown and Indian Summers, Indian settings will be seen in the eight part adaptation of Vikram Seth's A SUITABLE BOY with an entirely non-white cast! Set in the 1950's it follows a young woman's search for love and identity in a newly independent India. Lata is growing up in northern India. Her mother is determined to find her a husband, but after her sister's arranged marriage, Lata is not convinced she wants the same path. Torn between duty to her family and the excitement of romance, Lata embarks on an epic journey of love, desire and heartache as three very different suitors vie for her hand. Her choice will play out against the tumultuous political backdrop of India at a crossroads, looking towards its first independent general election and carving out its own destiny. Almost 1400 pages long saga will be helmed by War and Peace Andrew Davies. Status: Pre-production
will be an action packed, modern feminist drama set during the imperialist British conquest of Old Ireland during the reign of Queen Elizabeth I depicting the little known, bitter rivalry between Queen Elizabeth I and Grace O'Malley, who was Queen of the Irish Rebellions. It chronicles their struggles to survive in a Machiavellian political world dominated by ruthless men and quixotic loyalties.
tells the story of the very first American expedition to cross the western portion of North America. They began in May 1804 leaving from St. Louis, Missouri near the Mississippi River. They finished their long and tedious adventure in September of 1806 into the area that was known at that time as the Spanish Territory. (3eps)
2018 – Little Women – PBS Masterpiece
Little Women is a truly universal coming of age story. Set against the backdrop of the Civil War, the story follows sisters Jo, Meg, Beth and Amy March on their journey from childhood to adulthood. With the help of their mother, Marmee, and while their father is away at war, the girls navigate what it means to be a young woman: from sibling rivalry and first love, to loss and marriage.
The story of a small Native American Shoshone band in an era when the American nation struggles with a changing radical government that during its 'Civil' war, that professes freedom for all, but incites destruction and the eradication of an entire people and its culture
Taron Egerton as Robin Hood, Jamie Dornan as Will Scarlet-rumored
2018 Shackleton
Tom Hardy
– Gerard Butler is back in action with the lead in Snow Ponies, the feature directorial debut of second-unit veteran Darrin Prescott (John Wick: Chapter 2, Black Panther). The script by Pat Healy was on the 2006 Black List. Sierra/Affinity is financing the project and will take it out to buyers at the European Film Market this month.
Snow Ponies follows a crew of seven hardened men who travel across a vicious landscape to deliver a mysterious package. Met by murderous bandits and brutal obstacles at every turn, they are forced to choose between survival and honor, loyalty and deceit — all the while wondering what secrets their precious cargo might contain. Production is set to begin this year.
Follows the political machinations behind the scenes during the reign of Queen Anne, the last monarch of the House of Stuarts
2018 Vanity Fair –
British ITV have found the lead for their ultra lavish television series adaptation of Thackeray's Victorian saga VANITY FAIR! The seven episode epic series will also stream on Amazon. Mammoth Screen who is producing Poldark and Victoria will be doing this one as well!
Olivia Cooke
(who recently went Victorian in
Limehouse Golem
) will take the lead role of Becky Sharp in the series that follows her stoic and unscrupulous attempts to make her way in English society in the backdrop of the Napoleonic Wars and the rule of King George IV!
2018 War of the Worlds (BBC1, Netflix, PBS)
Headed our way is a three part adaptation of H.G. Wells' novel WAR OF THE WORLDS from Poldark and Victoria's Mammoth Screen! At the dawn of the 20th century, Horsell Common in Surrey is struck by a huge meteor, and the inhabitants of Earth slowly fall victim to a vicious invasion. The three-part drama follows one man's attempt to escape the ruthless Martians – but they are determined to destroy all human life as they attempt to conquer the earth…
2018 Warrior Queen
The story of Nubian Queen Amanirenas, who ruled over one of the richest kingdoms in Ancient Africa and led a successful battle against the invading Roman Empire.
Save
Save
Save
Save
Save
Save
Save
Save
Save
Save
Save
Save
Save
Save
Save
Save
Save
Save
Save
Save
Save
Save
Save
Save
Save
Save
Save
Save
Save
Save