BBC Two to adapt 'Sharpe' writer's 'The Last Kingdom'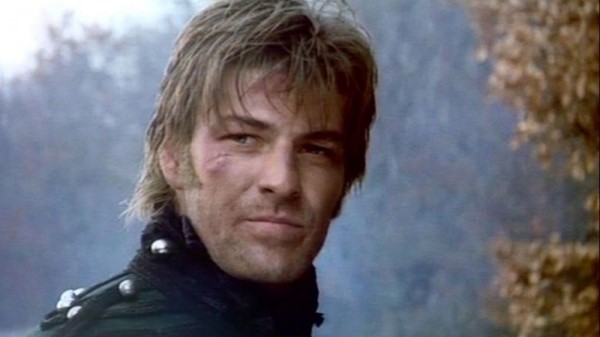 BBC Two has announced a new adaptation of Sharpe creator Bernard Cornwell's best-selling series of books, The Saxon Stories.
Adapted by Stephen Butchard (Good Cop, House Of Saddam), the eight-part historical drama series is described by the BBC as "a show full of heroic deeds and epic battles but with a thematic depth that embraces politics, religion, warfare, courage, love, loyalty and our universal search for identity".
The Last Kingdom is a co-production with BBC America and Downton Abbey makers Carnival Films.
The official synopsis reads: "Set in the year 872, when many of the separate kingdoms of what we now know as England have fallen to the invading Vikings, the great kingdom of Wessex has been left standing alone and defiant under the command of King Alfred the Great.
"Against this turbulent backdrop lives our hero, Uhtred. Born the son of a Saxon nobleman, he is orphaned by the Vikings and then kidnapped and raised as one of their own. Forced to choose between the country of his birth and the people of his upbringing, his loyalties are ever tested. What is he – Saxon or Viking? On a quest to claim his birthright, Uhtred must tread a dangerous path between both sides if he is to play his part in the birth of a new nation and, ultimately, seek to recapture his ancestral lands."
The Last Kingdom begins filming this autumn.
Executive producer Gareth Neame commented: "Cornwell's Saxon novels combine historical figures and events with fiction in an utterly compelling way."
He added: "In the hands of Stephen Butchard we believe it will make original and engrossing television drama. In part the epic quest of our hero Uhtred, it is also a fascinating re-telling of the tale of King Alfred the Great and how he united the many separate kingdoms on this island into what would become England."
Ben Stephenson, Controller, BBC Drama Commissioning, said: "I hope The Last Kingdom will expand BBC Two's distinctive portfolio of drama. It's an epic narrative with an extraordinary creative team. It will feel like nothing else on television, with all of the scale and intrigue of the best fantasy stories but the reality of fact."
ITV has commissionsed a new adaptation of Julian Barnes's novel, Arthur & George, based on an intriguing series of genuine events in the life of Sir Arthur Conan Doyle.
Set in 1903, the three part drama will star Martin Clunes (Doc Martin) as the novelist and physician who created the detective Sherlock Holmes.
The official synopsis reads: "Conan Doyle recaptures his zest for life by pursuing and challenging a notorious miscarriage of justice.   It is the case of George Edalji, a hard-working solicitor and the son of Hampshire vicar, Reverend Shapurji Edalji and his wife Charlotte.  George has served seven years in Pentonville Prison for allegedly mutilating animals and sending threatening letters, a series of offences which have become known as The Great Wyrley Rippings.
"Following the death of his wife, Louisa, Conan Doyle has become a "bore and a sulk" by his own admission.  All around him do their best to bolster Arthur from his grief and mourning including his beloved 'Mam' who implores him to "sink his teeth into something.  If not a book then some new pursuit.""
Arthur & George also follows Conan Doyle's relationship with Jean Leckie, a much younger woman, with whom he enjoyed a 'platonic' relationship whilst his wife was alive.  Jean eventually became his second wife.
ITV's Director of Drama, Steve November commented: "Arthur & George explores what we think we know about Sir Arthur Conan Doyle's life.  It's a fascinating insight into the man who was to become one of the most famous of his age. We're delighted to be working with Martin and the production team at Buffalo Pictures on such a clever and complex adaptation of Julian Barnes's acclaimed novel."
Written by Ed Whitmore (Silent Witness, Waking The Dead), Arthur & George begins filming in Greater London and Staffordshire this autumn.