Julian Fellowes' Downton Abbey follow-up, The Gilded Age, to arrive in 2019
Set in 1880s New York, the 10-part drama will look at the clash between new money and old. For Fellowes, it is 'the fulfillment of a personal dream'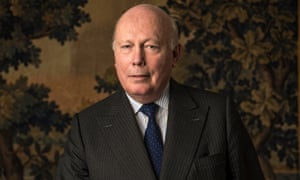 Julian Fellowes' long-awaited follow-up to Downton Abbey, The Gilded Age, will come to TV screens in 2019, after the US network NBC confirmed it has commissioned a 10-part series.
The show has been in development with the channel since 2012, but on Wednesday it was revealed we will see the period drama, set in the US in the 1880s, next year.
It will be set in New York and will focus on families who are having to evolve as an influx of new money comes into the city. "To write The Gilded Age is the fulfillment of a personal dream," Fellowes said.
"I have been fascinated by this period of American history for many years, and now NBC has given me the chance to bring it to a modern audience. I could not be more excited and thrilled.
"The truth is, America is a wonderful country with a rich and varied history, and nothing could give me more pleasure than to be the person to bring that compelling history to the screen."